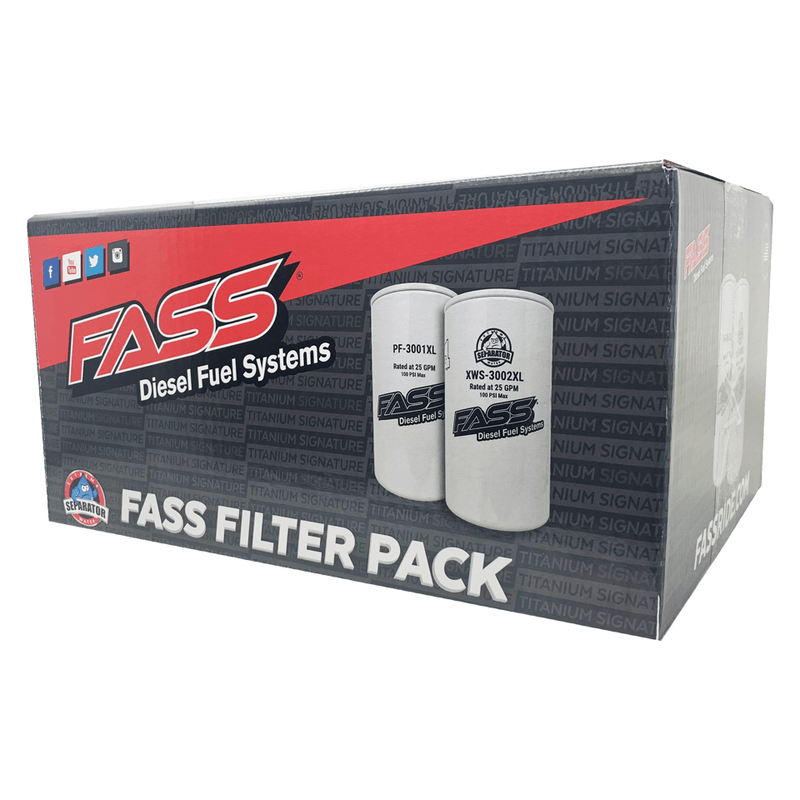 FASS Fuel Systems Filter Pack XL - FP3000XL
FP3000XL
FASS Fuel Systems Filter Pack FP3000XL Part No: FP3000XL
Perfect for the shop or keeping your garage stocked, each FASS Fuel FP3000 contains one (1) (XWS3002XL) Extreme Water Separator and one (1) (PF3001XL) Particulate Filter! Designed with convenience in mind, our new FP3000s make it easy to maintain a FASS Fuel System!
The XWS3002XL, our new more efficient extreme water separator is rated at 2 micron absolute! Because the filter element traps over 99 percent of the water, a drain is no longer needed on our water separator. The new XWS3002XL must be used in conjunction with the PF3001XL, the new filters cannot be used in combination with the FF-3003/FF-3010 or FS-1001/FS-1020.
Our new Particulate Filter is rated at 144 microns. The 144 micron Particulate Filter on the suction side will drastically reduce cavitation, increase flow properties, lower the sound output of the FASS System, and removes larger fuel particulates.
When replacing the discontinued filters with the new XWS3002XL and PF3001XL, the XWS3002XL will now be placed on the pressure side of the System and the PF3001XL will be placed on the suction side. Please see the location diagram on the new filters for proper placement.
Each FASS Fuel FP3000 contains:
One (1) (XWS3002XL) Extreme Water Separator
One (1) (PF3001XL) Particulate Filter
Regular price
$59.00 USD
Sale price
Unit price
per
Sale
Sold out
---
Share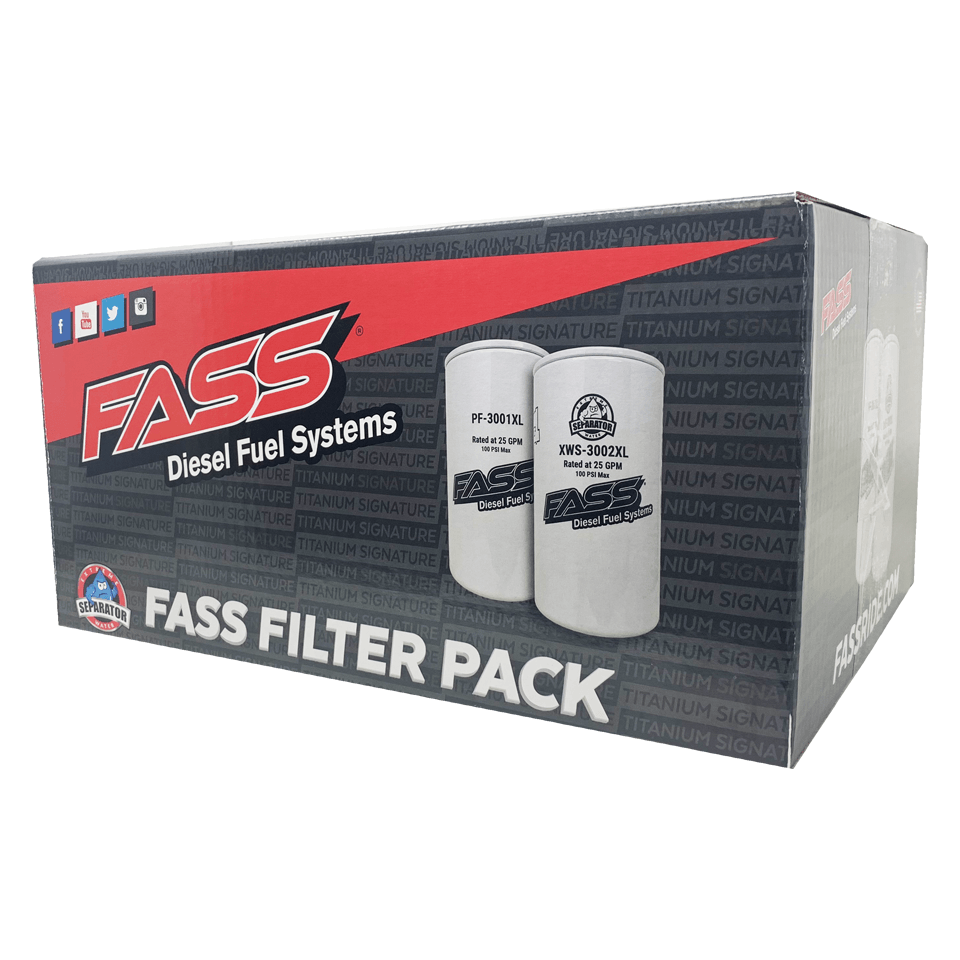 WHO IS THE TUNER/CALIBRATOR
PPEI, also known as Power Performance Enterprises, Inc., is led by the business owner and lead calibrator/tuner Kory Willis. PPEI began calibrating/tuning back in 2008, specializing in Diesel Performance but has since expanded into the Gas and Powersports industries. Kory and the team at PPEI have set many world records along with continuing many industry "firsts". We take pride in knowing that Kory not only prides his work, but also thoroughly enjoys setting expectations high for our team so our customers can have the best products available in the world.