Dynojet - AutoTune for Power Commander V/Power Vision 3 (Dual Channel) Kit
AT-300
Once installed, the AutoTune kit monitors the air/fuel ratio. It then sends this information to the Power Commander V and automatically corrects it as you ride, letting you feel the changes as they happen. Each map that we offer has preset air/fuel ratio target values included that we find to be the best overall settings. This lets you simply plug in the unit and let it do the work.
---
Share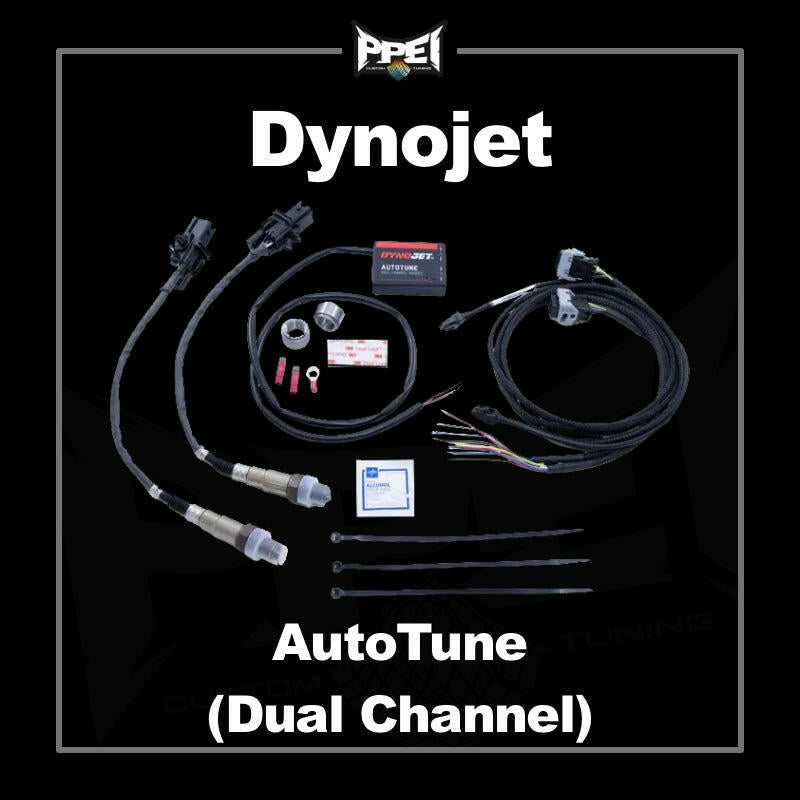 2 channel sensors
I am still waiting for the header from Greg Bell, and a turbo from Dr Powersports. Hopefully soon! Once I get them, I will put it all together. Then make a few logs. Once I send them to Erik, I'm sure he will do some fine tuning and make my Talon haul ass! I have been building ATV engines for a very long time, and Erik has never let me down. If I have a tune that isn't perfect, he promptly fixes it and gets me going again. Erik has been tuning my Talon from when I wanted to abandon the Jackson turbo tune, and make some real HP, all the way until now with bigger injectors, fuel pump, bigger turbo, etc. Erik at PPEI is second to none!
WHO IS THE TUNER/CALIBRATOR
PPEI, also known as Power Performance Enterprises, Inc., is led by the business owner and lead calibrator/tuner Kory Willis. PPEI began calibrating/tuning back in 2008, specializing in Diesel Performance but has since expanded into the Gas and Powersports industries. Kory and the team at PPEI have set many world records along with continuing many industry "firsts". We take pride in knowing that Kory not only prides his work, but also thoroughly enjoys setting expectations high for our team so our customers can have the best products available in the world.