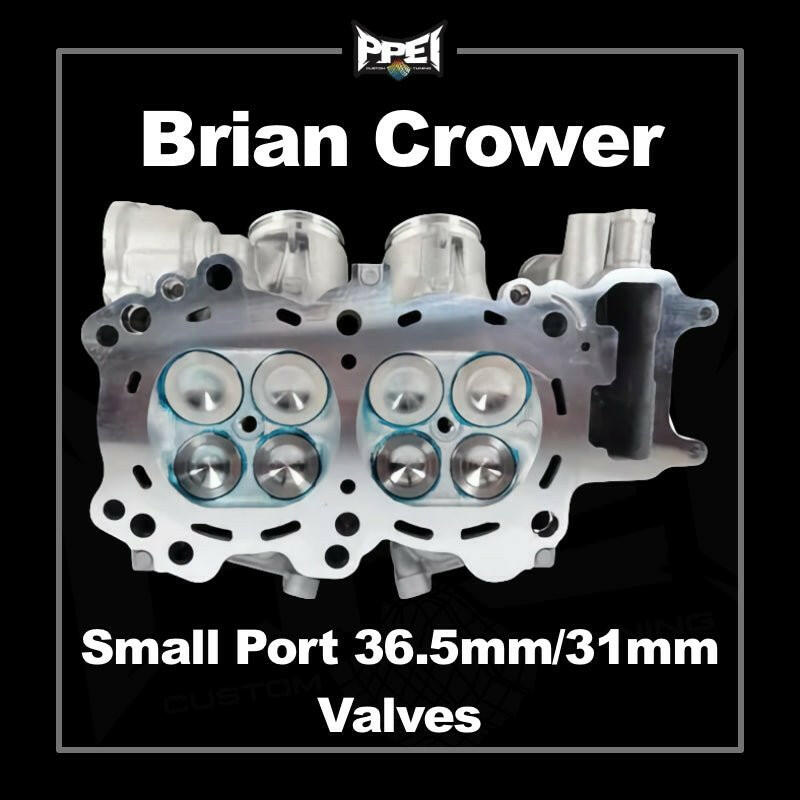 Brian Crower - Honda Talon 1000 NEW CNC Cylinder Head - Small Port 36.5mm/31mm Valves
BC9920
The BC core exchange program works three ways:
1) Buy one of BC's new heads outright, no exchange.
2) Send a new head in for even exchange for one of BC's new "in-stock" heads.
3) Send a used head in, receive that same head back.
BC only accepts new, never-been ran Honda heads (#12010-HL6-A00) cylinder heads as new core exchanges. BC uses only new heads for all new even exchanges. All heads come with BC bronze valve guides installed as well as STD Stainless Steel intake/STD Inconel exhaust valves. Any valve springs, retainers, keepers or BC cams are sold separately in the pulldown menus.
If sending a new head, allow 1 week for inspection before new CNC head ships. If sending a used head, allow 4-8 weeks for that head to be ported. No exchanges on used heads. Send heads for servicing here:

BrianCrower, Inc, 161 So Marshall Ave, El Cajon CA 92020
---
Share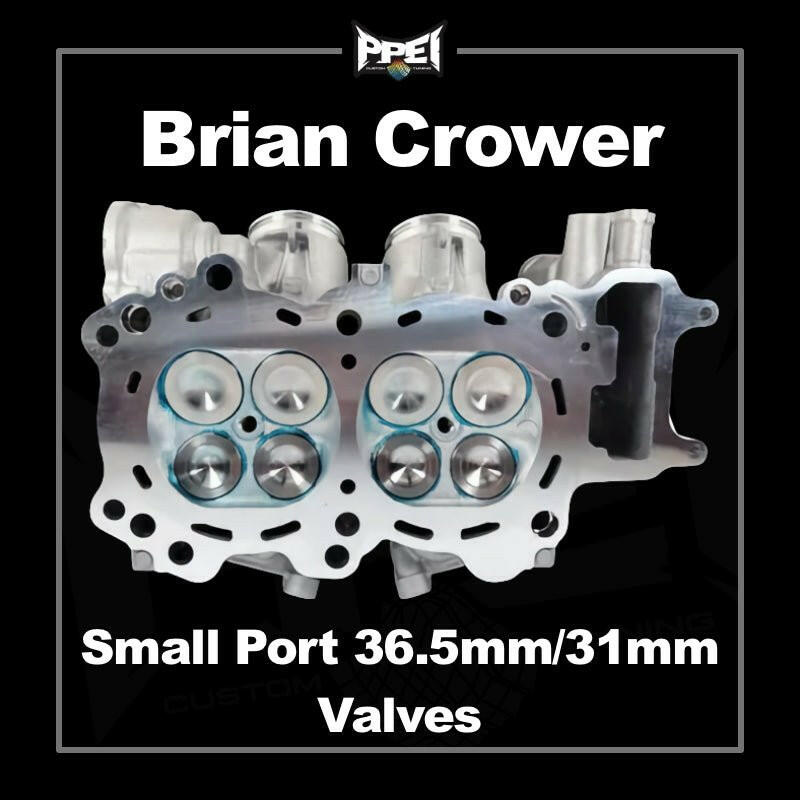 WHO IS THE TUNER/CALIBRATOR
PPEI, also known as Power Performance Enterprises, Inc., is led by the business owner and lead calibrator/tuner Kory Willis. PPEI began calibrating/tuning back in 2008, specializing in Diesel Performance but has since expanded into the Gas and Powersports industries. Kory and the team at PPEI have set many world records along with continuing many industry "firsts". We take pride in knowing that Kory not only prides his work, but also thoroughly enjoys setting expectations high for our team so our customers can have the best products available in the world.