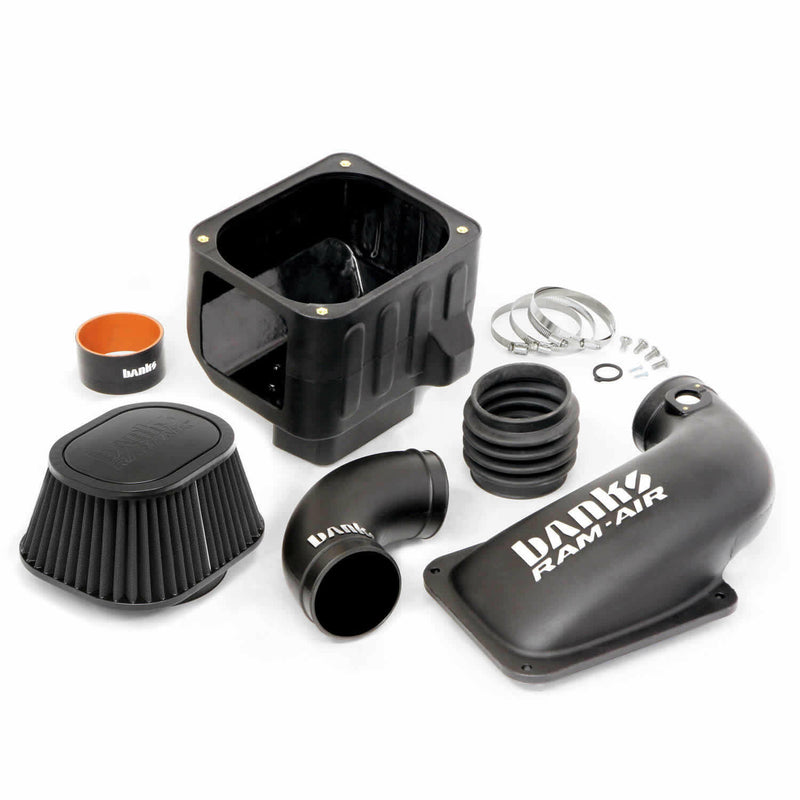 Banks Power Ram-Air Cold-Air Intake System Dry Filter 11-12 Chevy/GMC 6.6L LML Banks Power
42220-D
Banks Ram-Air Superiority. Flowbench developed, dyno proven cold-air intake with enclosed housing improves flow up to 35 percent. Increases power and fuel economy. Reduces exhaust gas temps and sooty, Black smoke. Testing, testing and more testing. Banks Ram-Air Intake Systems are tested and proven. They start out as CAD software prototypes and are put through flow simulations. After a hardware prototype is made, it's tested on a flowbench. Then it's tested on the vehicle. And finally, Banks density-tests the Ram-Air against stock and many competitors. Proven design. Proven performance. Thanks to its enclosed cold-air housing, huge inlet, giant dome-shaped lifetime filter and streamlined design, Banks Ram-Air Intake maximizes the flow of cool, dense air to the engine for greater power and fuel economy. It flows 35 percent better than stock. And delivers greater air density to the turbo's inlet than the stock system and every competitor tested! It's all about density. And Banks Ram-Air Intakes deliver. The harder you work your truck, the more Banks Ram-Air Intake improves power and fuel economy! longer service life, too. An aftermarket exclusive: with 5 inch bellows, Banks Ram-Air accommodates engine movement, which protects the components and extends service life. What's more, Ram-Air is designed to not cause fault or error codes. New Filter Options! Choose from the traditional red, Oiled filter or the all-new black, Dry filter.
Extensively tested and validated
Enclosed housing keeps out hot, power-robbing engine air
Inhales cooler outside air for more power and MPG
Giant filter maximizes high-flow filtration
Helps engine run cooler
Accommodates engine movement
Prevents component damage
Extends service life and requires fewer cleanings
5-year Limited Warranty (Filter: Lifetime Limited Warranty)
Outflows stock and competitors up to 35 percent
Reduces exhaust gas temps (EGTs)
Exclusive 5 inch bellows prevents component damage
Cooler temps
Cleaner-running engine
Dry Air Filter Element
Emissions compliant: CARB EO D-161-102
Ram-Air Cold-Air Intake System, Dry Filter for use with 2011-2012 Chevy/GMC 6.6L, LML
Regular price
$0.00 USD
Sale price
Unit price
per
Sale
Sold out
---
Share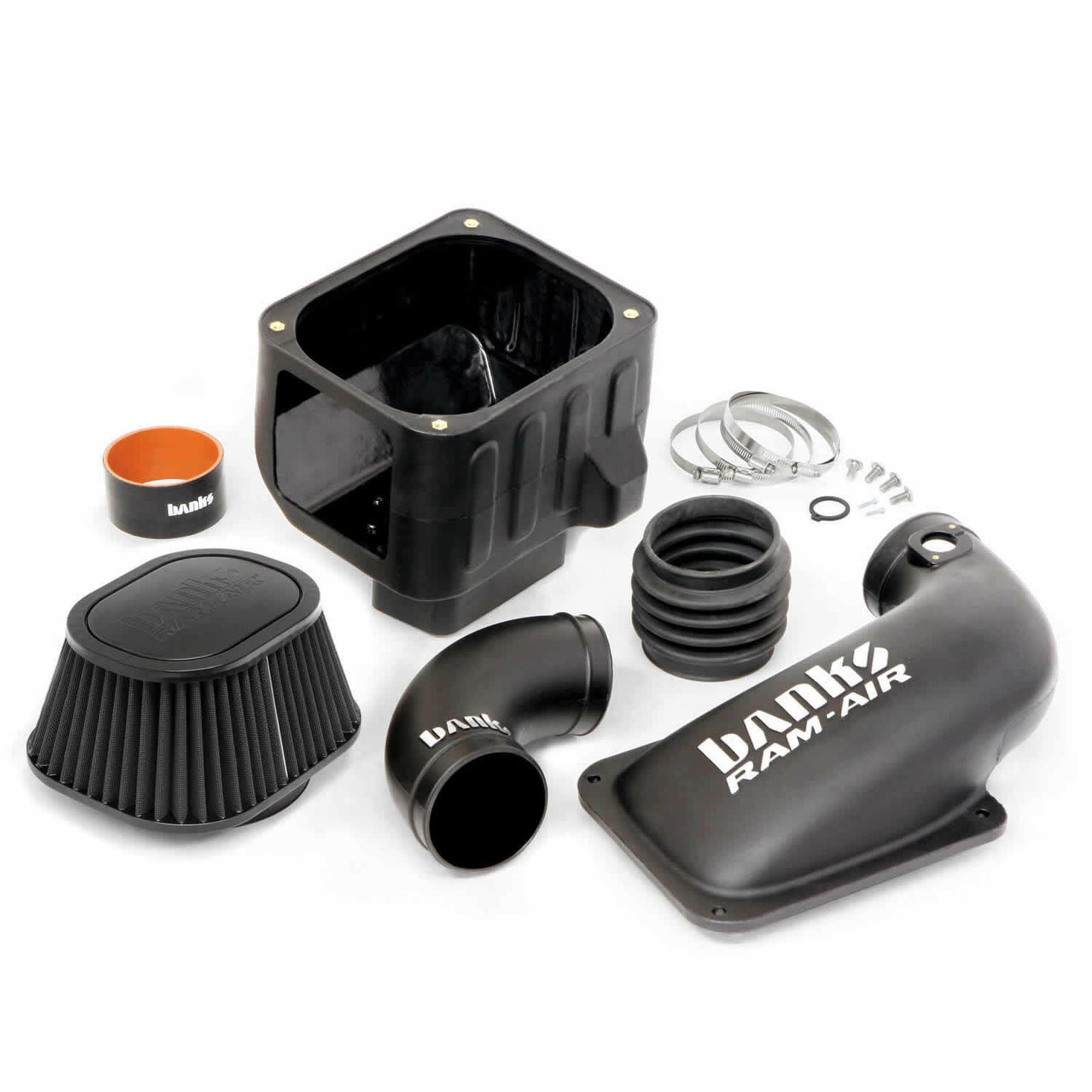 WHO IS THE TUNER/CALIBRATOR
PPEI, also known as Power Performance Enterprises, Inc., is led by the business owner and lead calibrator/tuner Kory Willis. PPEI began calibrating/tuning back in 2008, specializing in Diesel Performance but has since expanded into the Gas and Powersports industries. Kory and the team at PPEI have set many world records along with continuing many industry "firsts". We take pride in knowing that Kory not only prides his work, but also thoroughly enjoys setting expectations high for our team so our customers can have the best products available in the world.