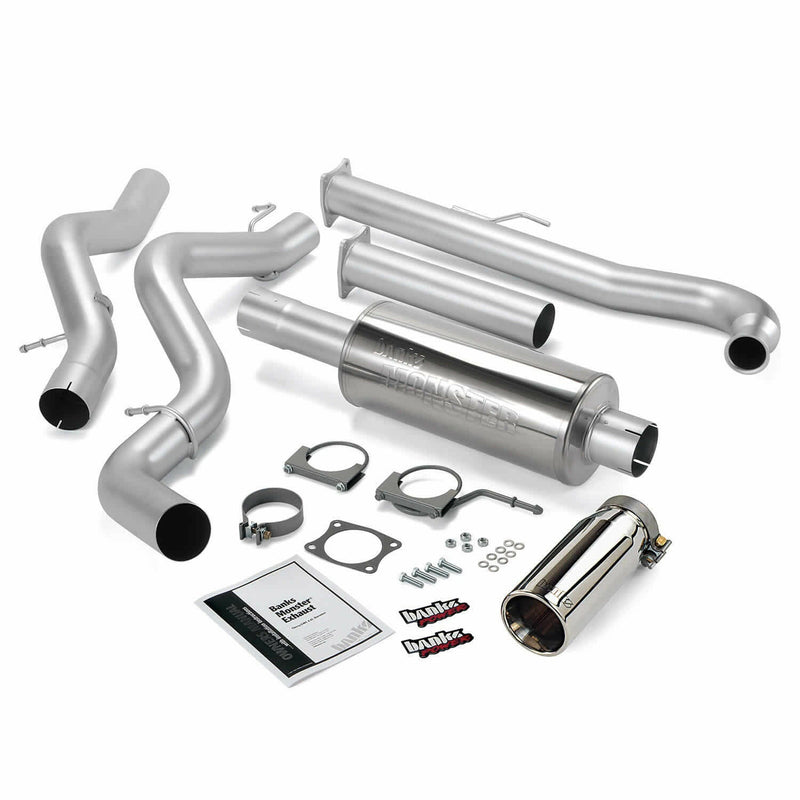 Banks Power Monster Exhaust System Single Exit Chrome Tip 01-04 Chevy 6.6L SCLB Banks Power
48628
Physical fitment. Why consider a cheap, ill-fitting aluminized exhaust? Banks 4 inch Monster Exhaust is made of rugged, long? lasting 100 percent stainless steel. It fits better than the competition, because Monster Exhaust utilizes the factory hangers and maintains proper clearance to all under-vehicle components. All flow, show and go! With nearly five decades of engineering airflow improvements, Banks has mastered the art of maximizing flow while minimizing backpressure. The polished straight-through Monster Muffler, mandrel-bent head pipe assembly (non-cat-converter-equipped vehicles only), intermediate pipe(s) and tailpipe nearly triple the exhaust flow, cut backpressure up to 98 percent, lower exhaust gas temps and deliver more power to the ground. And the 5 inch polished rolled-edge tip has an adjustable clamp for positioning on tailpipe. Get it in your choice of chrome-over stainless or high temp black! Engineered to ditch the drone. Many straight-through mufflers deliver an obnoxious drone that overpowers conversations. Banks Monster Muffler is extensively sound-tested and engineered with a unique expansion chamber and high-temperature packing. Instead of a drone, you're treated to a rich exhaust note that's authoritative, yet civil. It sounds as great as it looks!
Mandrel bent Stainless Steel construction
Virtually eliminates backpressure
Lowers exhaust gas temps
Dramatically improves flow
Maximum Airflow
100 percent stainless, not aluminized!
4 inch mandrel bent
Improves flow up to 176 percent
Virtually no back pressure
Side single exit Chrome rolled-edge tip
Muffler's expansion chamber cuts the drone
Fits Standard cab, long Bed No catalytic converter
Monster Exhaust System, Single Exit, Chrome Tip for use with 2001-2004 Chevrolet/GMC 6.6L SCLB Standard Cab long Bed, No Catalytic Converter
Regular price
$0.00 USD
Sale price
Unit price
per
Sale
Sold out
---
Share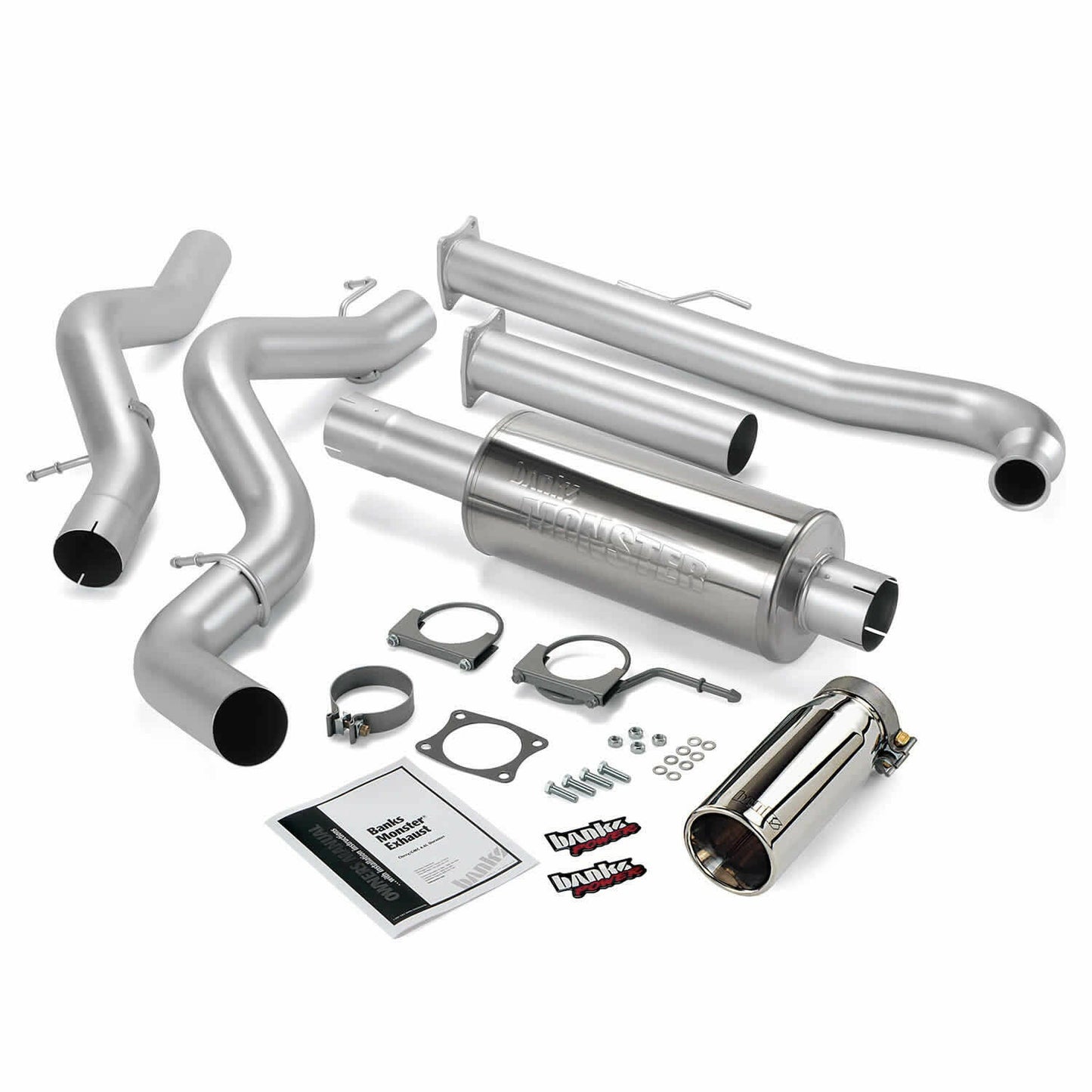 WHO IS THE TUNER/CALIBRATOR
PPEI, also known as Power Performance Enterprises, Inc., is led by the business owner and lead calibrator/tuner Kory Willis. PPEI began calibrating/tuning back in 2008, specializing in Diesel Performance but has since expanded into the Gas and Powersports industries. Kory and the team at PPEI have set many world records along with continuing many industry "firsts". We take pride in knowing that Kory not only prides his work, but also thoroughly enjoys setting expectations high for our team so our customers can have the best products available in the world.