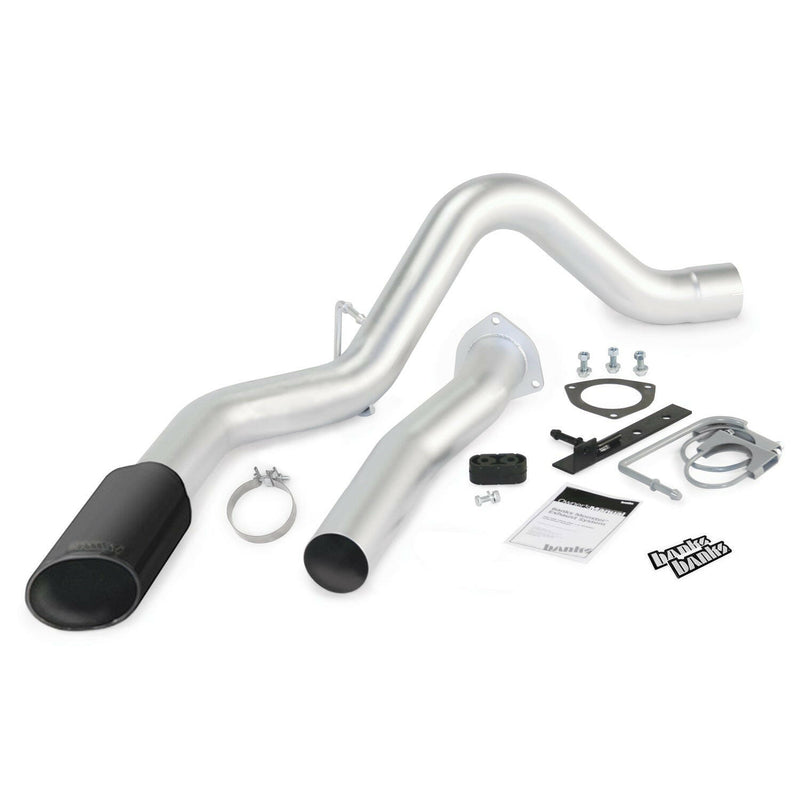 Banks Power Monster Exhaust System Single Exit Black Tip 07-10 Chevy 6.6L LMM ECSB-CCLB to Banks Power
47784-B
The CoolCuff design is tested and refined by Banks engineers using Computational Fluid Dynamics software, then validated through extensive temperature testing in all areas: before and after the DPF, 6 inch out from the tip, by the spare tire, shocks, wiring, hoses, and more. First we tested our own exhaust then we tested the others. Result: Monster Exhaust measured well over a hundred degrees cooler than the competition, and cooler than stock, too! Flowtastic! Flows up to 80 percent better than stock! Cooling as much or more than stock without killing flow is a major challenge. But Monster Exhaust wins on both counts and increases fuel efficiency in the process. Testing and Validation - Computational Fluid Dynamics (CFD) software: That's the Banks difference. Our engineers input active regeneration DPF outlet temperatures into the computer, then run flow dynamics analysis to show the cooling effect of the CoolCuff design all along? the flow path. Extensive temperature testing. Banks doesn't just measure temperatures before and after the DPF and 6 inch from the tip. We also test critical systems for destructive heat exposure. Thermocouples are placed by the spare tire, shocks, wiring, hoses, and even the floor of the truck to make sure Monster Exhaust keeps everything as cool or cooler than the factory exhaust. And we don't just scrutinize our systems; we put the other guys through the same grueling tests. That's how we know they blow hot air! Banks Has the Solution. Engineered CoolCuff design. The diesel particulate filter (DPF) reduces smoke by turning it to ash through regeneration. This can heat exhaust gas temps to 1,100 degrees at the DPF outlet! Banks Monster Exhaust with CoolCuff reduces these dangerous temps as much as or more than stock while also cutting backpressure and improving fuel economy. And with our eye-catching polished-stainless tailpipe tip(s), we look good doing it!
Mandrel bent Stainless Steel construction
Virtually eliminates backpressure
Lowers exhaust gas temps
Dramatically improves flow
Maximum Airflow
Cuts backpressure by nearly 57 percent
4 inch constant-diameter DPF-back system
Cool Cuff design reduces tailpipe temps as much or more than stock and way more than others
Includes Black tip
Fits Extended Cab, Short Bed to Crew Cab, long Bed
Monster Exhaust System, Single Exit, Black Tip for use with 2007-2010 Chevrolet/GMC 6.6L LMM, ECSB-CCLB Extended Cab Short Bed to Crew Cab long Bed
Regular price
$0.00 USD
Sale price
Unit price
per
Sale
Sold out
---
Share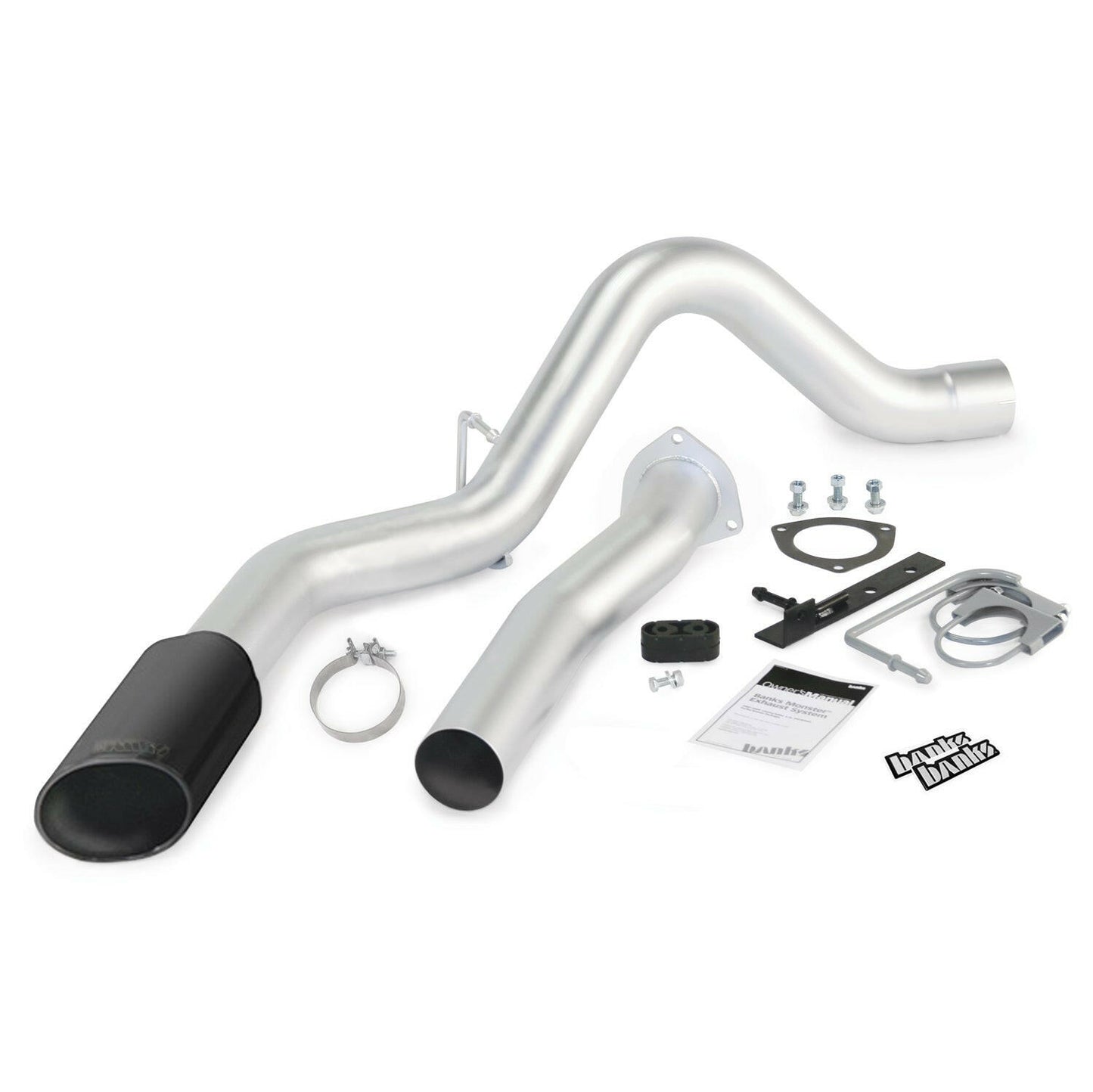 WHO IS THE TUNER/CALIBRATOR
PPEI, also known as Power Performance Enterprises, Inc., is led by the business owner and lead calibrator/tuner Kory Willis. PPEI began calibrating/tuning back in 2008, specializing in Diesel Performance but has since expanded into the Gas and Powersports industries. Kory and the team at PPEI have set many world records along with continuing many industry "firsts". We take pride in knowing that Kory not only prides his work, but also thoroughly enjoys setting expectations high for our team so our customers can have the best products available in the world.