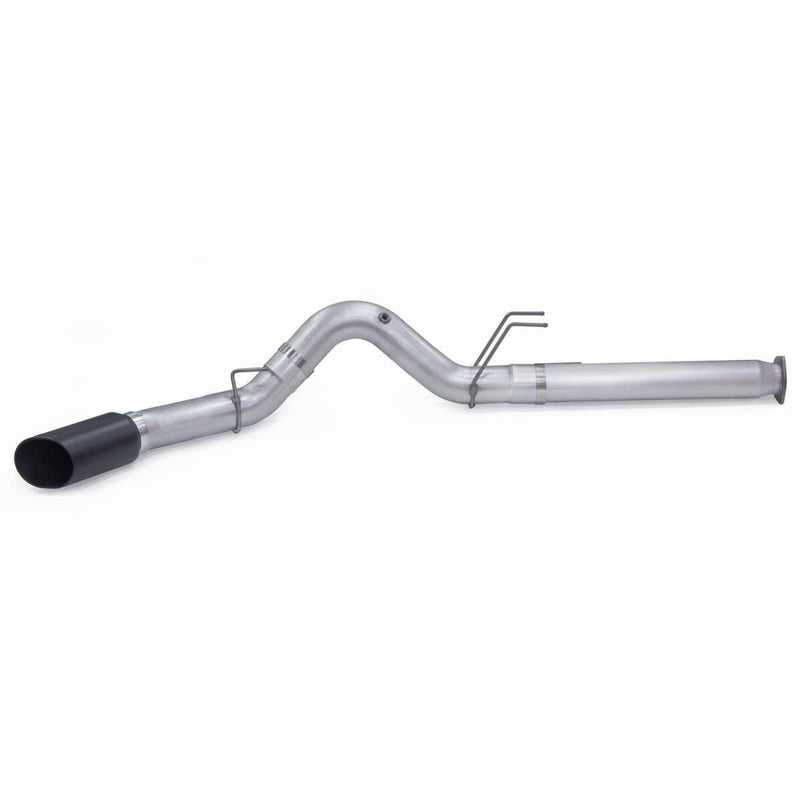 Banks Power Monster Exhaust System 5-inch Single Exit Black Tip 2017- 2022 Ford F250/F350/F450 6.7L Banks Power
49795-B
Banks Power introduces the new 5 inch Monster Exhaust designed specifically for the 2017-2022 Ford 6.7L F-250/350/450 Super Duty pickup trucks. The DPF-back exhaust system features constant-diameter 5 inch mandrel-bent aluminized steel tubing and a massive patented tip which virtually eliminates backpressure after the DPF.
Change Your Look
Super Duty owners can choose from two huge patented 6.5 x 7.5 inch ob-round slash-cut exhaust tips; chrome-plated polished stainless steel or high-temp matte black with a rolled edge. And, unlike other brands, Banks' chrome-plated stainless tip will not turn brown with heat.
Up The Flow
The stock exhaust tubing measures a mere 3.5 percent on the outside, compared to the Monster Exhaust's massive 5 percent outer diameter as such the Banks system offers a 110 percent greater flow area than stock.
Don't Be Deceived
The stock exhaust hides a 2.44 inch nozzle further necking down the system. When compared to the 4.87 inch internal diameter of the Monster Exhaust, the difference in flow area is effectively almost 300 percent This results in 82 percent less backpressure than stock, leading to more power and increased fuel economy.
Drop That Heat
The large 6.5 x 7.5 inch Tip also provides a reduction in exhaust temperature two feet behind the tip during regen! Diesel Particulate Filters (DPF) are cleaned through regeneration in which scorching exhaust gas temperatures can last up to 20 minutes while driving. The Monster Exhaust massive over sized tip is aimed out to the side of the truck. This allows ambient air to diffuse the heated gas, eliminating the risk of melting a trailer, which has been reported by many owners.
The Banks 5 inch Monster Exhaust fits all standard cab short bed, crew cab short bed, standard cab long bed, crew cab long bed, and dually
82 percent less backpressure than stock
Virtually eliminates backpressure after the DPF
High-temp matte black painted stainless steel tip
Huge patented 6.5 x 7.5 inch ob-round slash-cut exhaust tip
Constant-diameter 5 inch mandrel-bent aluminized steel tubing
1-year Limited Warranty
Ob-Round Exhaust Tip Patent No. D558,111
Fits: SC/SB, CC/SB, SC/LB, CC/LB Including Dually Models
Emissions Compliant: E.O. Not Required
US Patent #5,581,111 S1
Regular price
$0.00 USD
Sale price
Unit price
per
Sale
Sold out
---
Share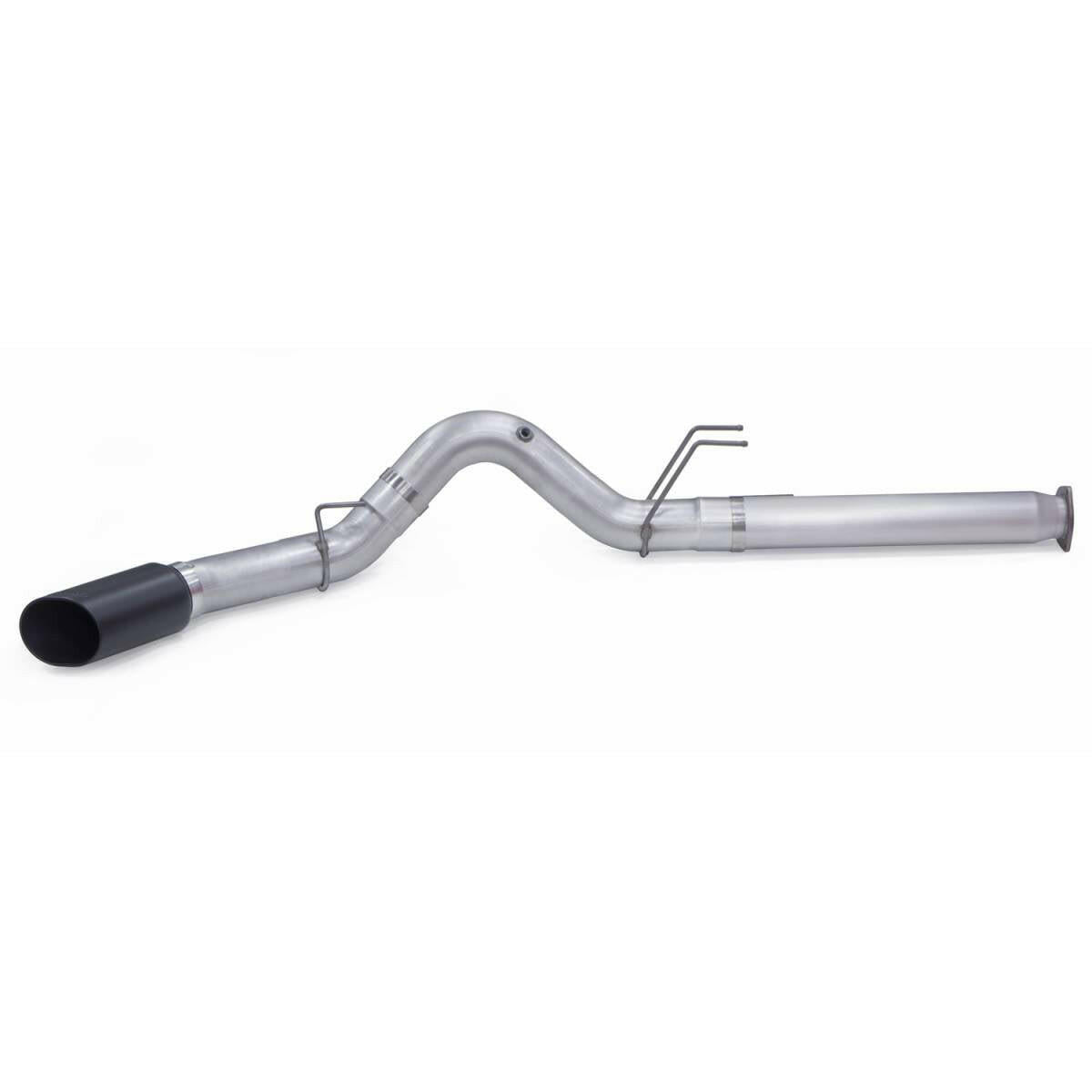 WHO IS THE TUNER/CALIBRATOR
PPEI, also known as Power Performance Enterprises, Inc., is led by the business owner and lead calibrator/tuner Kory Willis. PPEI began calibrating/tuning back in 2008, specializing in Diesel Performance but has since expanded into the Gas and Powersports industries. Kory and the team at PPEI have set many world records along with continuing many industry "firsts". We take pride in knowing that Kory not only prides his work, but also thoroughly enjoys setting expectations high for our team so our customers can have the best products available in the world.