2017 - 2023 GM 6.6L L5P Duramax | Engine Tuning by PPEI
PP-17-22-L5P-ET
Regular price
$1,124.99 USD
Sale price
Unit price
per
Sale
Sold out
---
Share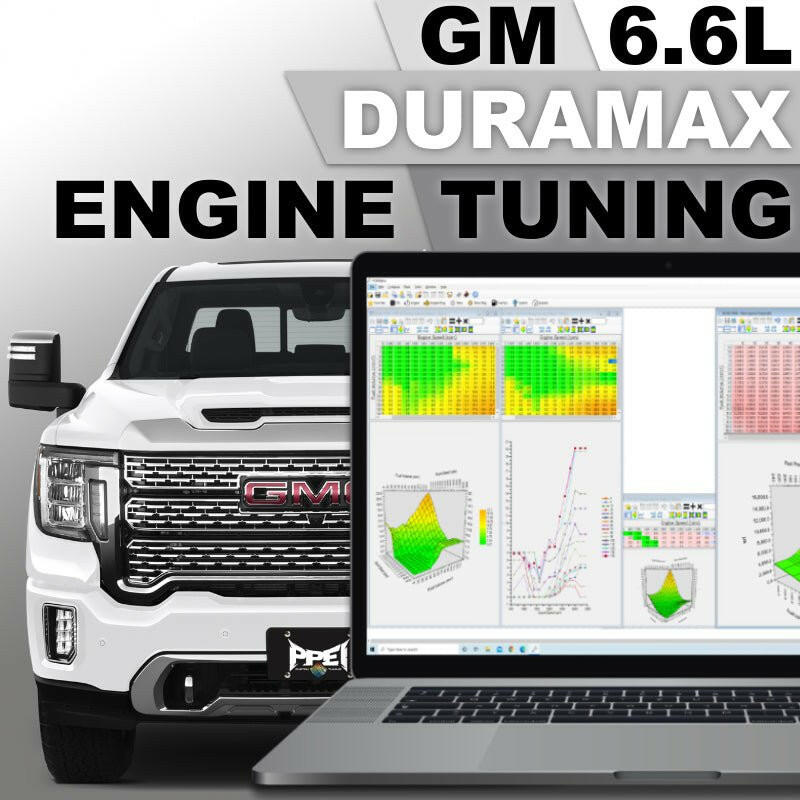 2022 L5P Duramax ECM & TCM
Customer service and support has been great so far and the truck feels incredible, especially with the TCM tuning as well. Great combination with both the engine and transmission tuning. This was my first time with tuning of the L5P and they walked me through the full process. Highly recommended!
WOW!
I'll start by saying holy sh@t what a difference. I purchased ecm/tcm sotf tuning for my 2019 L5P. Wasn't really sure what to expect as far as how the truck would feel. I was completely blown away at how powerful it is. its a whole different animal. It is expensive to do and a few steps to take to get it done but well worth it. Customer service was above and beyond. I will say that i am a pain in the a$$ to work for only because i want to know every little detail and the gentleman that took me one was great. Had a few issues getting everything to work just because im terrible with computers and he was able to log on and get it fixed right away. all in all they deserve more than 5 stars. i highly recommend PPEI for your tuning needs
Outstanding!
PPEI customer service is second to NONE! Very helpful staff and quick to respond with help. Truck is very responsive and runs awesome feels good to have another truck tuned by PPEI.
The tuning is awesome. Definitely notice a difference in the way the truck runs. The shift on the fly is so much nicer that having a nob to turn to adjust the tunes. There were a few hiccups with installation but the support was awesome from ppei. I did end up having to go to a dealer to have them get some of the other computers talking with the new ecm, but once everything was communicating again it was all good. The fobs had to get synced with the new ecm anyways so it wasn't a big deal. I would highly recommend Korys tunes if you're looking for a little bit more out of the L5p. Warning on tunes 3 and up traction is an issue, it tends to light the tires up pretty quick.
2018 L5P
HANDS DOWN I WAS VERY IMPRESSED WITH THE OVERALL PERFORMANCE AND SIFT STRATIGY AFTER FLASHING MY L5P WITH PPEI ECM AND TCM TUNING THE DRIVALBILITY OF THE TRUCK IS NIGHT AND DAY DIFFERANCE I APRECIATE ALL THE HARD WORK THIS COMPANY IS DOING TO KEEP THINGS MOVING FORWARD AND THEY ARE ALWAYS STRIVING TO BE BETTER THEN YESTERDAY AND THEIR WORK REALLY PROVES THAT!
WHO IS THE TUNER/CALIBRATOR
PPEI, also known as Power Performance Enterprises, Inc., is led by the business owner and lead calibrator/tuner Kory Willis. PPEI began calibrating/tuning back in 2008, specializing in Diesel Performance but has since expanded into the Gas and Powersports industries. Kory and the team at PPEI have set many world records along with continuing many industry "firsts". We take pride in knowing that Kory not only prides his work, but also thoroughly enjoys setting expectations high for our team so our customers can have the best products available in the world.