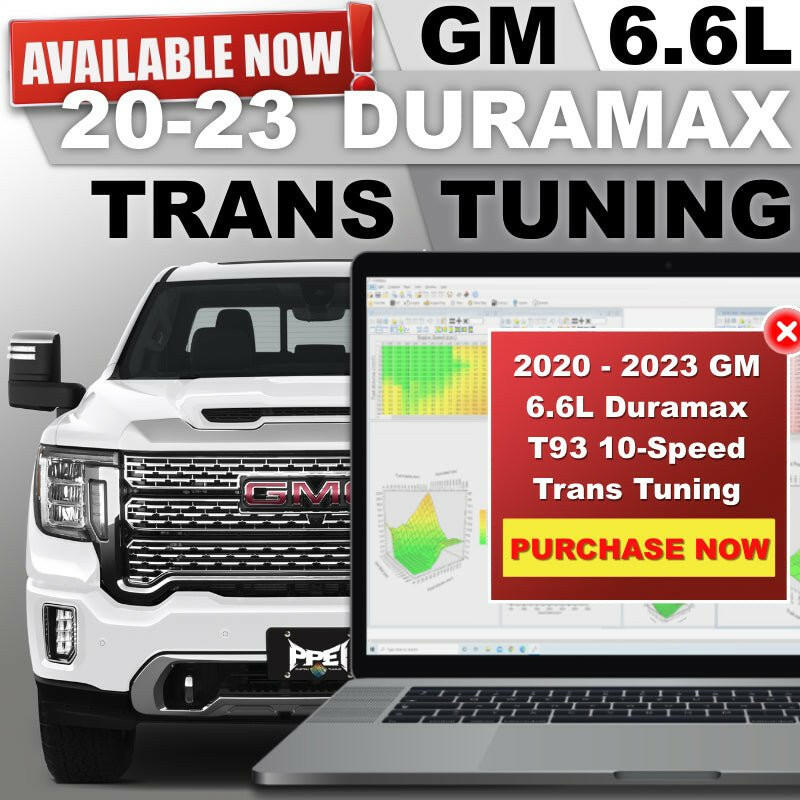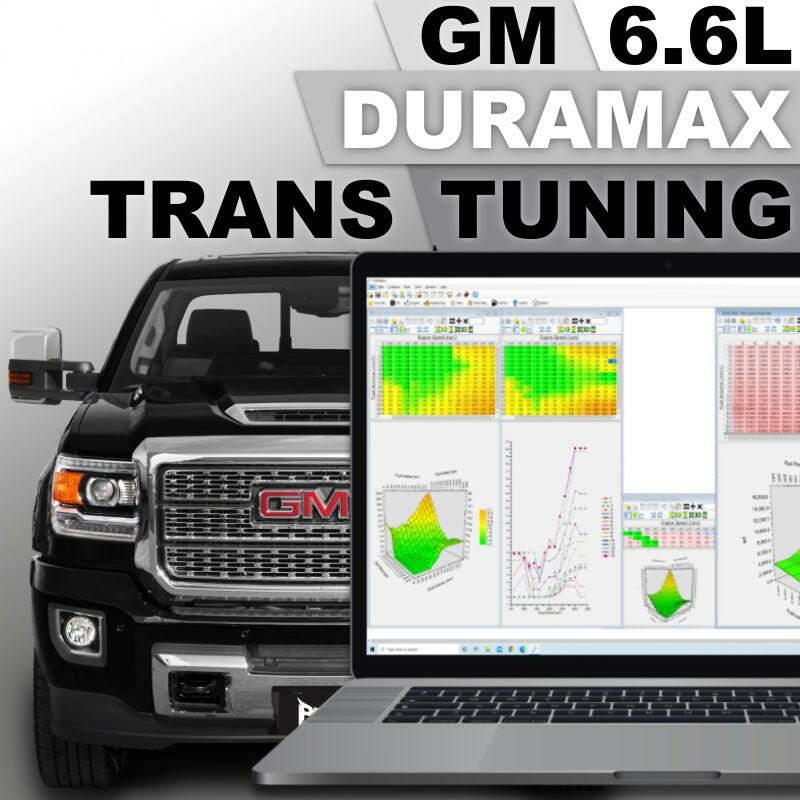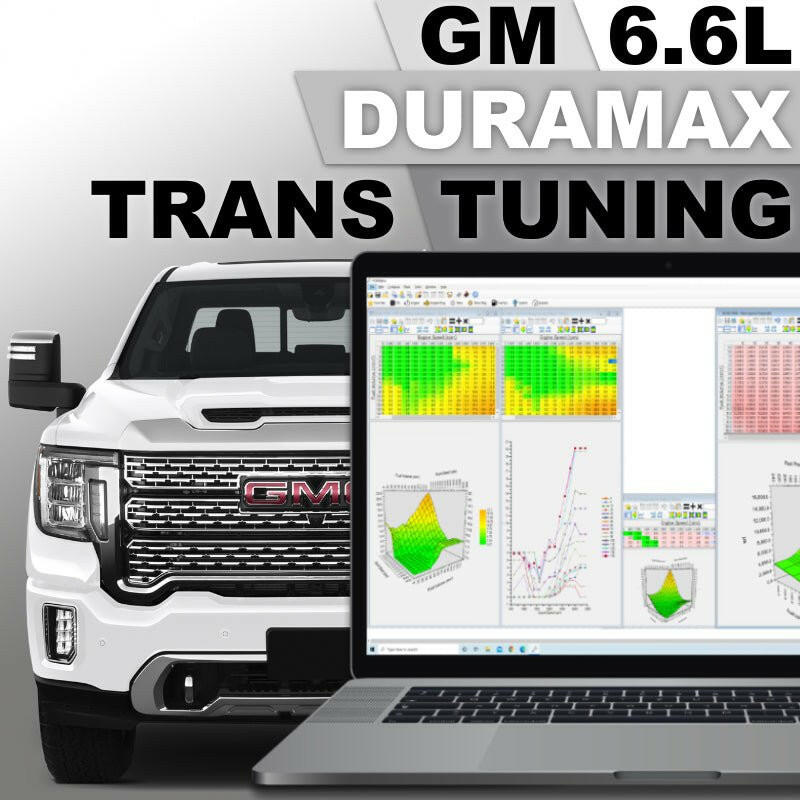 2017 - 2023 GM 6.6L L5P Duramax | Transmission Tuning by PPEI
PP-17-23-L5P-TT
Extend your L5P Duramax's transmission's life and increase your fuel economy with PPEI's T87A/T93 Transmission tuning! A MUST for tuned trucks with additional torque.
PPEI was the first to offer transmission tuning for these new allisons and we have not let off the throttle since!
The refined shift points get rid of the low rpm "Lazy" feel these trucks have that force the driver to stab the throttle for a downshift – not cool and a fuel economy killer! For vehicles with larger turbochargers, ppei transmission tuning is a must to get the engine back into a rpm range to match the torque curve of the new turbo.
Along with the improved shift points, PPEI also refines the torque converter lockup strategy to put the power to the ground much more efficiently for improved fuel economy by eliminated unnecessary slip in the torque converter – which also drives down heat in typical "unlocked" conditions.
Lastly (and possibly the greatest benefit) is the increase in line pressure ppei provides. line pressure increases the holding capacity in the transmission by clamping the clutch packs together with more force – this allows tuned trucks (or trucks towing heavy) to have the confidence they need to enjoy their truck for years to come.
This tuning package can be installed using an PPEI RTD, HPTuners MPVI2/3.
---
Share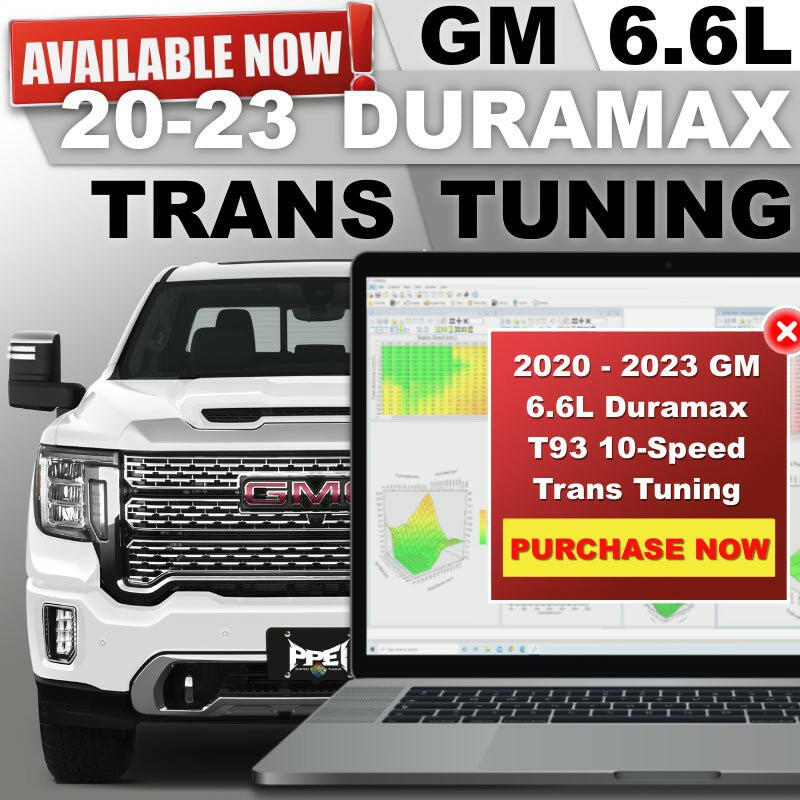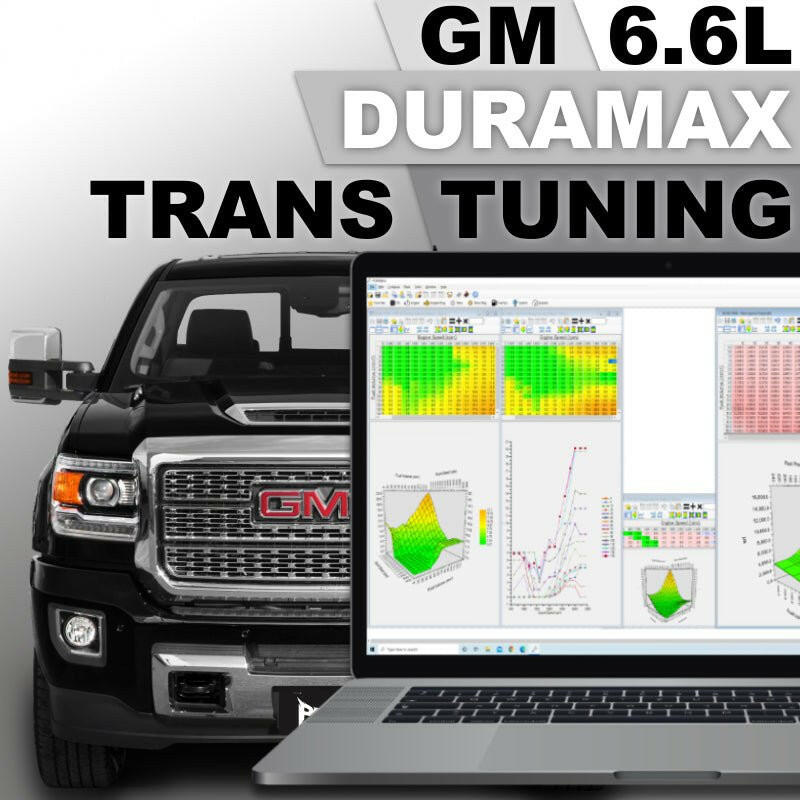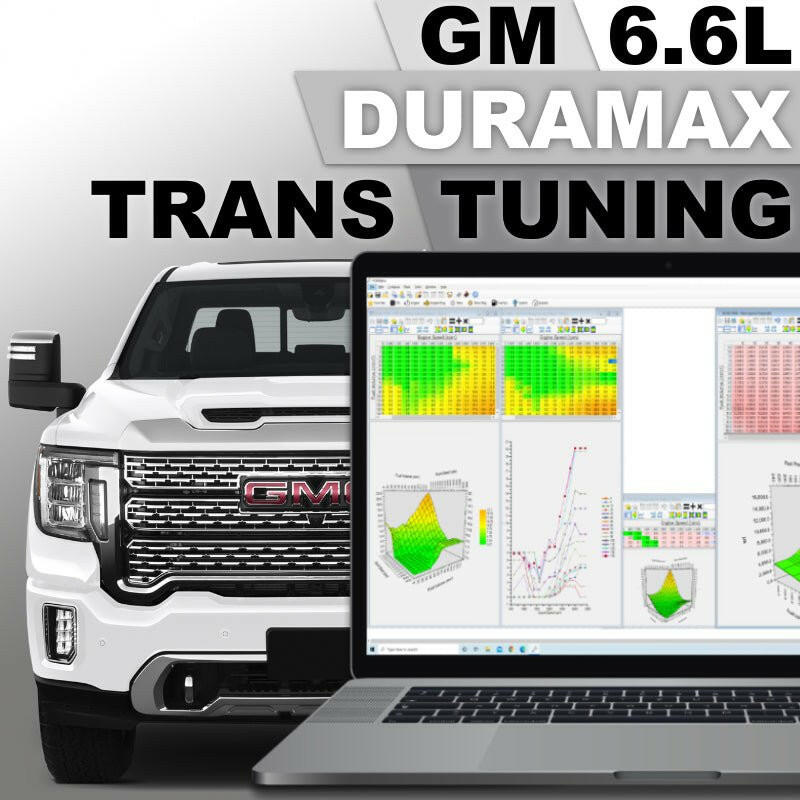 2018 L5P TCM TUNING
Was getting a truck dialed in that we did some engine upgrades to and customer requested PPEI trans tuning to see if that would smooth things out and it did. Both Kory and his staff were quick to respond to emails and when a couple file and software issues arose, Kory personally took care of our order and looked over a data log for us to ensure the truck was running safely before we continued with any more modifications. We appreciate the PPEI team for helping us get this truck back on the road.
L5p Trans Tuning
I've been installing trans tuning from PPEI on the 6 speed and 10 speed and I'm very impressed with everything!! I've had different tuning on a few trucks and had to retune with PPEI and the difference is unreal!! Very happy and will always recommend PPEI to anyone!! There's nobody better out there !! The trucks shift perfectly!!
Great shifts!
We always used a different company for tcm tuning and could never get them to shift right and firm and fast like PPEI, Since we switched over to PPEI my customers love there trucks and how they drive. Highly recommend to anyone. Fast shipping, fast core return, awesome customer service
10 sp trans tune gmc
I would definitely recommend the 10sp transmission tunes, totally different truck now. I'm a little curious what the other tune file would have been like tthough. I was under the assumption I would get 2 different trans tune files to try, but only received one. Kori was originally sending out 2 different files to try in the beginning. Very happy with the one I got, can't wait to tow heavy and see what happens.
Wish I did it sooner!
Absolutely love my Ppei trans tunes. It totally changed my trucks driving for the positive. Would recommend it to anyone.
WHO IS THE TUNER/CALIBRATOR
PPEI, also known as Power Performance Enterprises, Inc., is led by the business owner and lead calibrator/tuner Kory Willis. PPEI began calibrating/tuning back in 2008, specializing in Diesel Performance but has since expanded into the Gas and Powersports industries. Kory and the team at PPEI have set many world records along with continuing many industry "firsts". We take pride in knowing that Kory not only prides his work, but also thoroughly enjoys setting expectations high for our team so our customers can have the best products available in the world.