2013 - 2018 Ram 6.7L Cummins | Engine Tuning by PPEI
PP-CME-ET
CARB EO Pending
Gain 130+ HP over stock, tow your toys effortlessly, and rapidly increase acceleration. Tuning engineered for optimal efficiency.
Level 1

: +30 HP

Level 2

: +60 HP

Level 3

: +100 HP

Level 4

: +130 HP
---
Share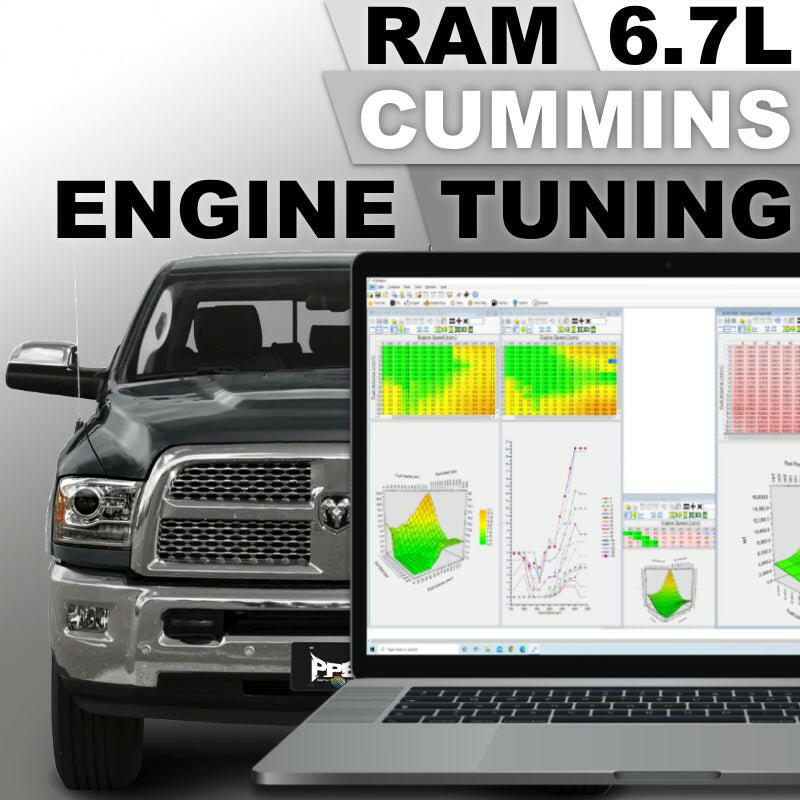 Night and day
Only had it on for a couple days. What a huge difference this made. 2016 ram 5500, these are detuned anyway and was tired of having it work overtime and falling on its face pulling a grade. This finally gives me the extra power necessary for towing. Seems to run more efficiently and fuel mileage has a slight improvement( need more time to tell)
2017 Cummins EFILive Chassis Cab
Well, its a mixed bag. The Chassis Cab seems harder to deal with than a regular truck. A number of things don't work. The tuner is not able to do the switch between program function. Buying the multiple program option is not a useful option since changing tunes requires about 15 minutes for a full program download. The tuner is not able to do the datalogging function with this truck. So there is a lot of functionality issues. So far, dealing with Logan in tech support has been good. They are still trying to work through the issues.
The tune itself does seems to run well. I'm running the 60 hp tune. So far its good. I'll have a chance to pull the big camper shortly and I'll see the towing performance.
Since I cannot get the scanning functions to work, it's not possible to see how plugged up the DPF will get when running the higher power tunes.
Better throttle response, improve fuel mileage, and has seemed to decrease def consumption.
Customer service was great. Had a small hiccup while loading tunes. Logan was very helpful and got it straight in minutes
Awesome customer service!
Emailed with Justin told him what I wanted place order received it the next day will be ordering from PPEI again Awesome customer service!
Increased Fuel Economy & Better shifting!
2018 ram 2500. The EFI live tuning is super easy to install and so far I'm fairly impressed with the power difference. The truck has averaged about 1mpg better fuel mileage even with driving with a heavy foot. The part I'm mostly impressed with is the transmission tuning. I can't get over how great it shifts! Thanks PPEI
WHO IS THE TUNER/CALIBRATOR
PPEI, also known as Power Performance Enterprises, Inc., is led by the business owner and lead calibrator/tuner Kory Willis. PPEI began calibrating/tuning back in 2008, specializing in Diesel Performance but has since expanded into the Gas and Powersports industries. Kory and the team at PPEI have set many world records along with continuing many industry "firsts". We take pride in knowing that Kory not only prides his work, but also thoroughly enjoys setting expectations high for our team so our customers can have the best products available in the world.