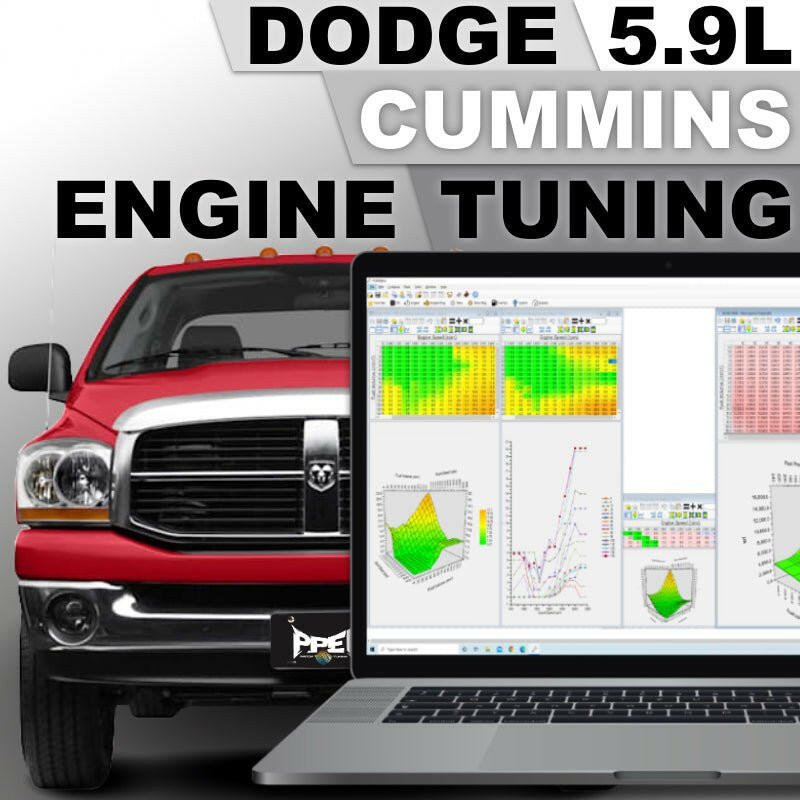 2006 - 2007 Dodge 5.9L Cummins | Engine Tuning by PPEI
PP-CMB-ET
CARB EO Pending
Gain 180+ HP over stock, tow your toys effortlessly, and rapidly increase acceleration. Tuning engineered for optimal efficiency.
Level 1

: +30 HP

Level 2

: +65 HP

Level 3

: +100 HP

Level 4

: +120 HP

Level 5

: +180 HP
This tuning package can only be installed using an EFILive AutoCal V2, FlashScan V2 or AutoCal V3.
---
Share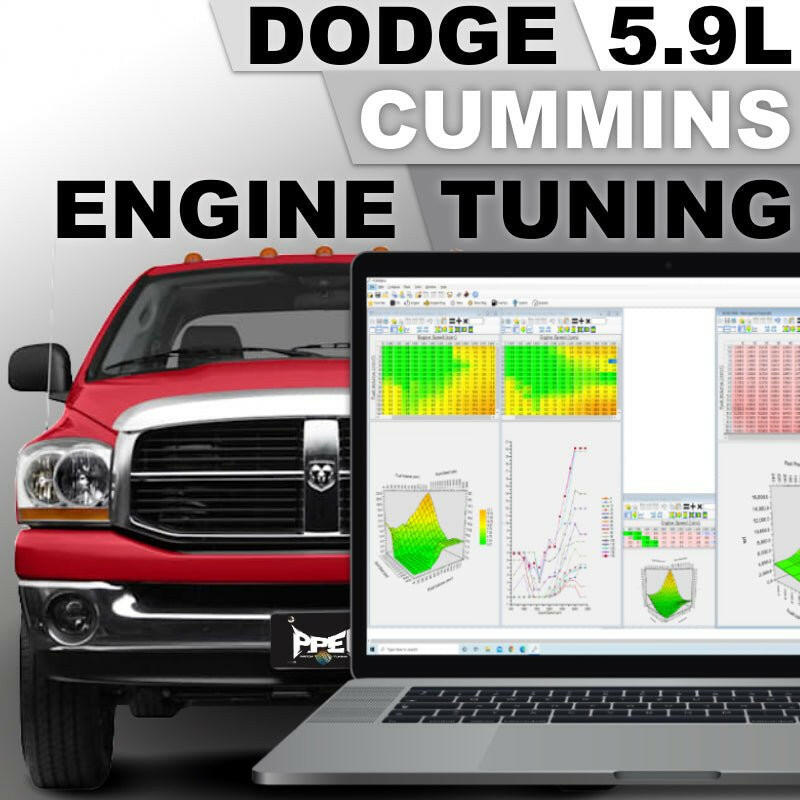 Amazing product, amazing customer experience.
I pulled the trigger to put PPEI EFI live tuning on my 06 cummins in hopes for more power, better drivability and if were lucky a touch more MPG....after a couple weeks of mashing the skinny pedal, towing and everything in between I couldn't be happier with how my truck drives. TCM tuning made the clumsy 48re shift like it should have from the factory and the 180hp bump in power made it feel like a hot rod diesel. I am extremely happy with the MPG gains as well!! Kory and the team took care of me when I had a couple technical questions within a couple hours. 10/10 will be a PPEI customer for life!!
What a difference!
Before I had a bully dog gt. I kept having hard shifts while towing to the point I thought I was going to snap a u-joint. Decided to pull the trigger and get some good tunes and what a difference. Egts are way lower even on max force. I will most definitely be coming back in the future. Good job
New life of the 5.9
This tuning transformed my truck!! I had a typical box tuner, didn't seem like it was doing what it needed to do. After years of feeling ho hum about the power my truck was producing, I pulled the trigger on this EFI Live. What a difference. This truck pulls better in the #1 tune than the other tuner did on the 100 hp tune. Completely different truck. The only thing I regret is not doing this years ago. Thanks PPEI!!!
Woke the truck up
Easy to install and hook up. Definitely woke my truck up from where it was before. Would by from again.
WHO IS THE TUNER/CALIBRATOR
PPEI, also known as Power Performance Enterprises, Inc., is led by the business owner and lead calibrator/tuner Kory Willis. PPEI began calibrating/tuning back in 2008, specializing in Diesel Performance but has since expanded into the Gas and Powersports industries. Kory and the team at PPEI have set many world records along with continuing many industry "firsts". We take pride in knowing that Kory not only prides his work, but also thoroughly enjoys setting expectations high for our team so our customers can have the best products available in the world.