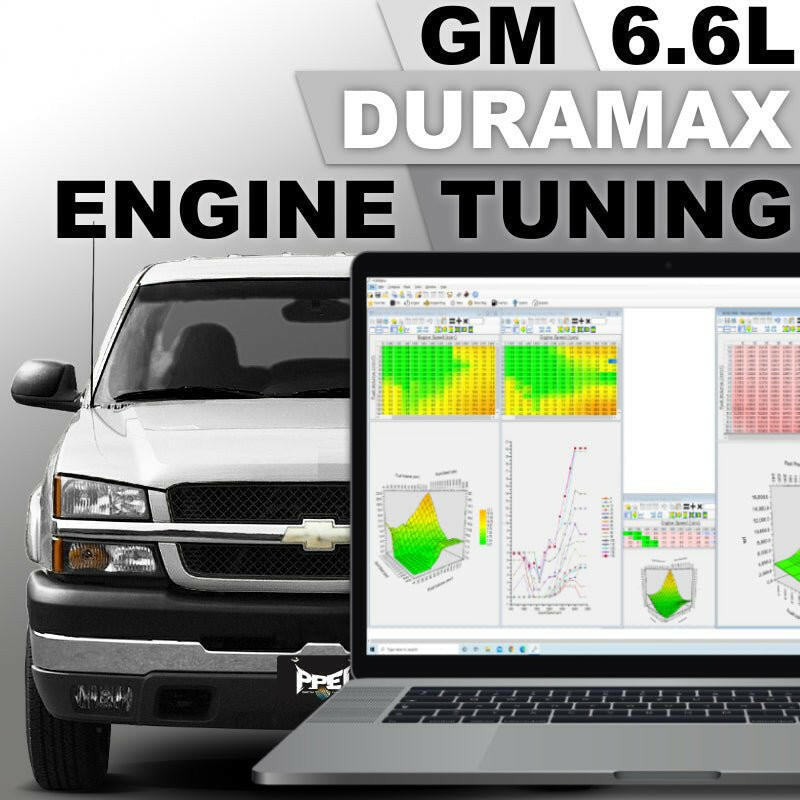 2004.5 - 2005 GM 6.6L LLY Duramax | Engine Tuning by PPEI
Gain 120+ HP over stock, tow your toys effortlessly, and rapidly increase acceleration. Tuning engineered for optimal efficiency and the best potential fuel economy!
STOCK TRANS

Level 1

: +15 HP

Level 2

: +30 HP

Level 3

: +60 HP

Level 4

: +100 HP

Level 5

: +120 HP
BUILT TRANS

Level 1

: +30 HP

Level 2

: +60 HP

Level 3

: +100 HP

Level 4

: +160 HP

Level 5

: +230 HP
This tuning package can be installed using an EFILive AutoCal V2, FlashScan V2, or AutoCal V3.
PP-LLY-ET
---
Share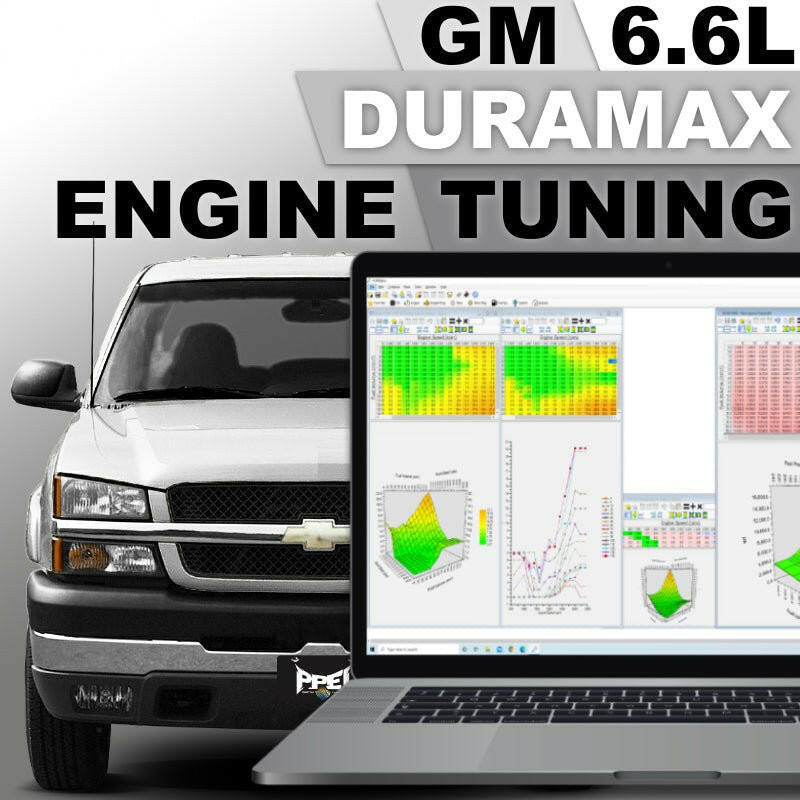 Best folks.
I found the PPEI team friendly, helpful and most of all, very knowledgeable in their field. Ryan, Zach and Mallory did an outstanding job with my project. We had one small hiccup that was quickly resolved. Nothing but high marks for this crew!
Works great
The switch on the fly power levels are great, working on finding out which tune gets the best gas mileage. Love it
WHO IS THE TUNER/CALIBRATOR
PPEI, also known as Power Performance Enterprises, Inc., is led by the business owner and lead calibrator/tuner Kory Willis. PPEI began calibrating/tuning back in 2008, specializing in Diesel Performance but has since expanded into the Gas and Powersports industries. Kory and the team at PPEI have set many world records along with continuing many industry "firsts". We take pride in knowing that Kory not only prides his work, but also thoroughly enjoys setting expectations high for our team so our customers can have the best products available in the world.