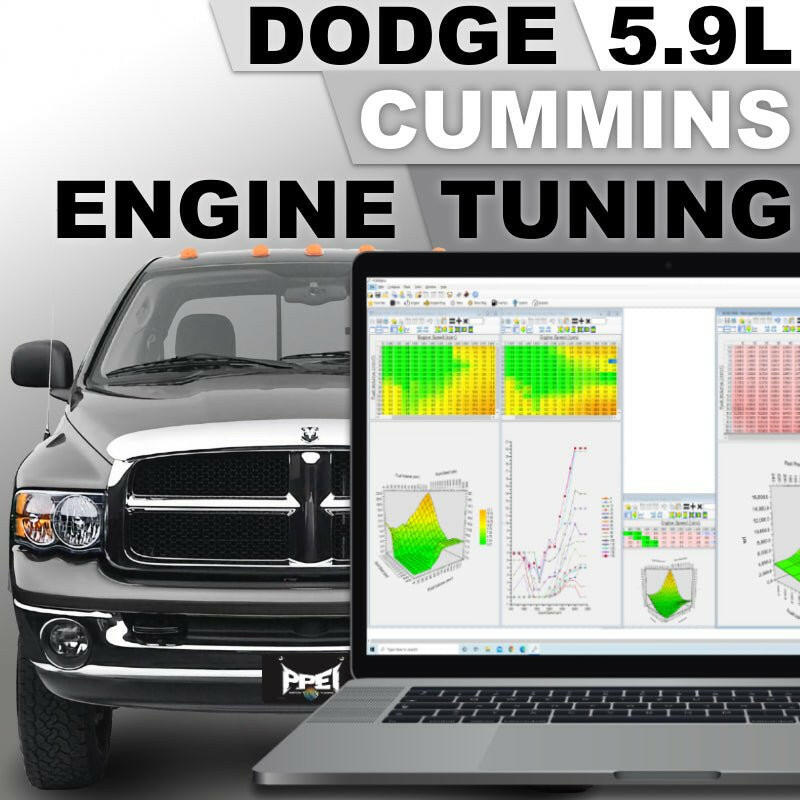 2003 - 2005 Dodge 5.9L Cummins | Engine Tuning by PPEI
PP-CM8-ET
Gain 180+ HP over stock and rapidly increase acceleration. Tuning levels engineered for optimal efficiency.
Level 1

: +30 HP

Level 2

: +60 HP

Level 3

: +100 HP

Level 4

: +140 HP

Level 5

: +180 HP
---
Share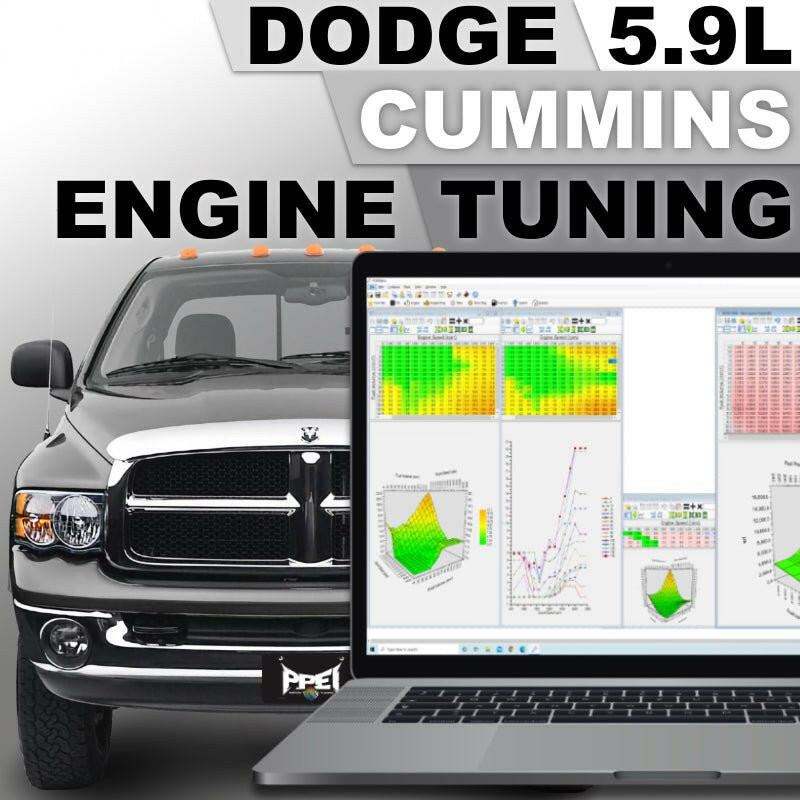 Holy Crap
PPEI is above and beyond. Had Smarty and was tired of the black smoke. PPEI gave me enough horsepower to show off and do the every day things I need to do with lower EGTs and quicker response. Customer service was 100%. Shout out to Zach. Walked me through everything so that a 10 year old could program my truck. WOW!!!
Tuning
Couldn't be more satisfied. Clean tunes and awesome customer service
5.9 cummins
Clean tune with good smooth power nothing but the best from these guys!
Top Service & Nice tune!
Top service from the team! Quick help on demand… Really nice tune! All over the band power, not just smoke like others Appreciated
WHO IS THE TUNER/CALIBRATOR
PPEI, also known as Power Performance Enterprises, Inc., is led by the business owner and lead calibrator/tuner Kory Willis. PPEI began calibrating/tuning back in 2008, specializing in Diesel Performance but has since expanded into the Gas and Powersports industries. Kory and the team at PPEI have set many world records along with continuing many industry "firsts". We take pride in knowing that Kory not only prides his work, but also thoroughly enjoys setting expectations high for our team so our customers can have the best products available in the world.