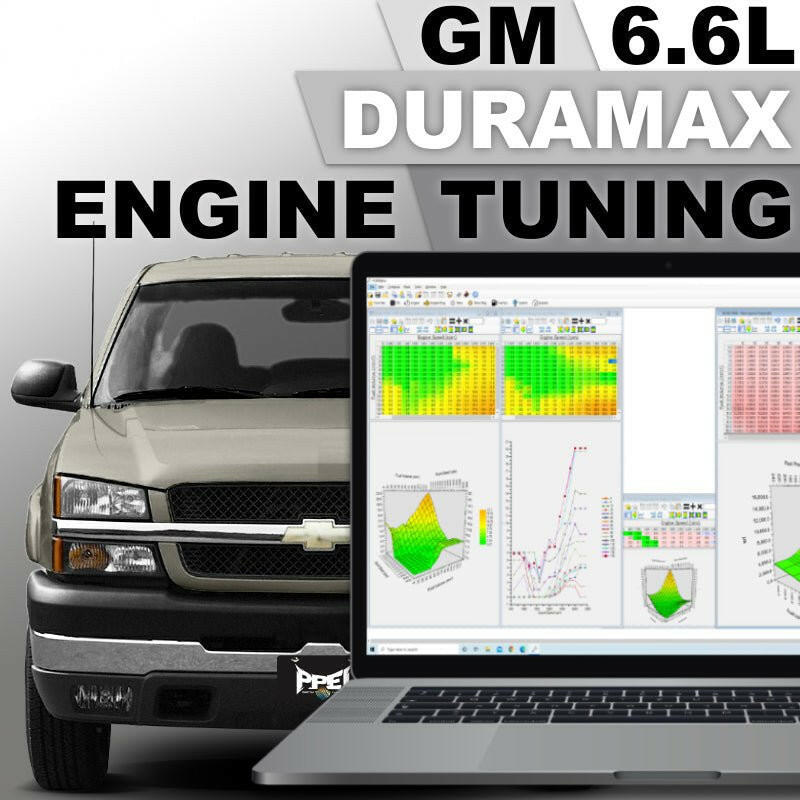 2001 - 2004 GM 6.6L LB7 Duramax | Engine Tuning by PPEI
Gain 120+ HP over stock, tow your toys effortlessly, and rapidly increase acceleration. Tuning engineered for optimal efficiency and the best potential fuel economy!
STOCK TRANS

Level 1

: +15 HP

Level 2

: +30 HP

Level 3

: +60 HP

Level 4

: +100 HP

Level 5

: +120 HP
BUILT TRANS

Level 1

: +30 HP

Level 2

: +60 HP

Level 3

: +100 HP

Level 4

: +160 HP

Level 5

: +230 HP
This tuning package can be installed using an EFILive AutoCal V2, FlashScan V2, or AutoCal V3.
PP-LB7-ET
---
Share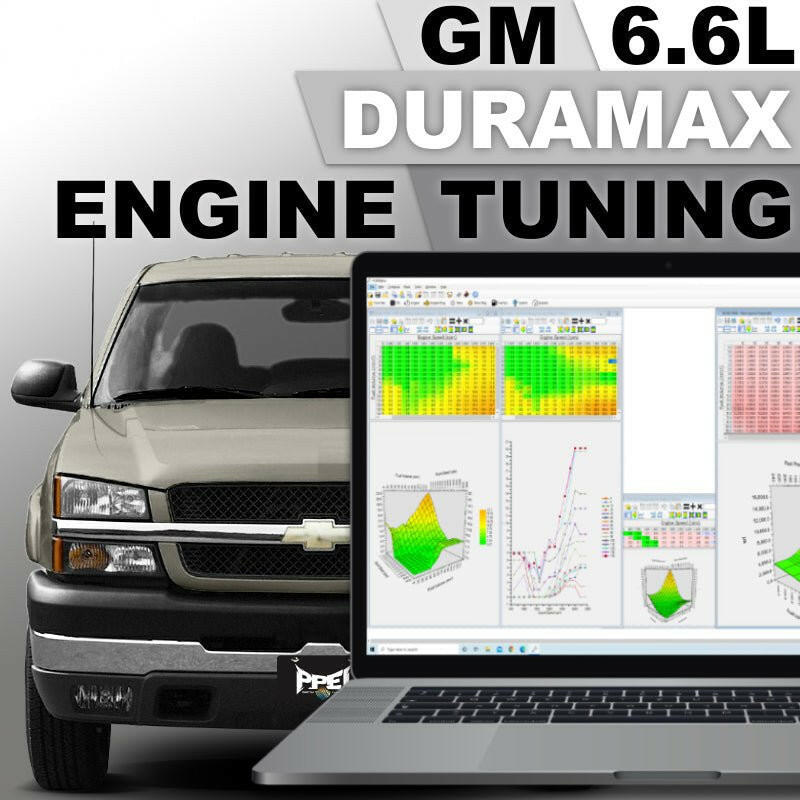 Woke up my truck like I couldn't beleive
Got the extra rpm I wanted for sled pulling and just all around made a significant increase in power!
Great tune
Good and fast customer service helped me with loading tune into truck. Made a difference and gained good fuel milage you wont be disappointed.
DO IT ! DO IT ! DO IT!!
Customer service was top notch, Riahna all but held my hand walking me through steps and sent me step by step directions too. Logan was also quick to respond to my concerns and gave me straight answers. From download to installed took less than an hour. But MOST important, my truck has waayyy more power than with previous tunes.
Should have done it sooner
What a difference it made to my lb7. Should have done it sooner. Customer service was awesome and help answering questions. They were quick at getting me my tunes and also fast shipping on the 5 switch. Recommend them to anyone with a duramax.
Won't be disappointed
Won't be disappointed, responded within a timely manner treated with respect and never made me feel like I didn't matter. Addressed any and all revisions till I was satisfied. Kory Willis props way more power than I ever had with the other big name company lol. Logan on key with helping me thru everything. Great tunes tranny shifts and holds way better. Thank you guys. Buy this and you won't be disappointed and believe me worth every penny
WHO IS THE TUNER/CALIBRATOR
PPEI, also known as Power Performance Enterprises, Inc., is led by the business owner and lead calibrator/tuner Kory Willis. PPEI began calibrating/tuning back in 2008, specializing in Diesel Performance but has since expanded into the Gas and Powersports industries. Kory and the team at PPEI have set many world records along with continuing many industry "firsts". We take pride in knowing that Kory not only prides his work, but also thoroughly enjoys setting expectations high for our team so our customers can have the best products available in the world.