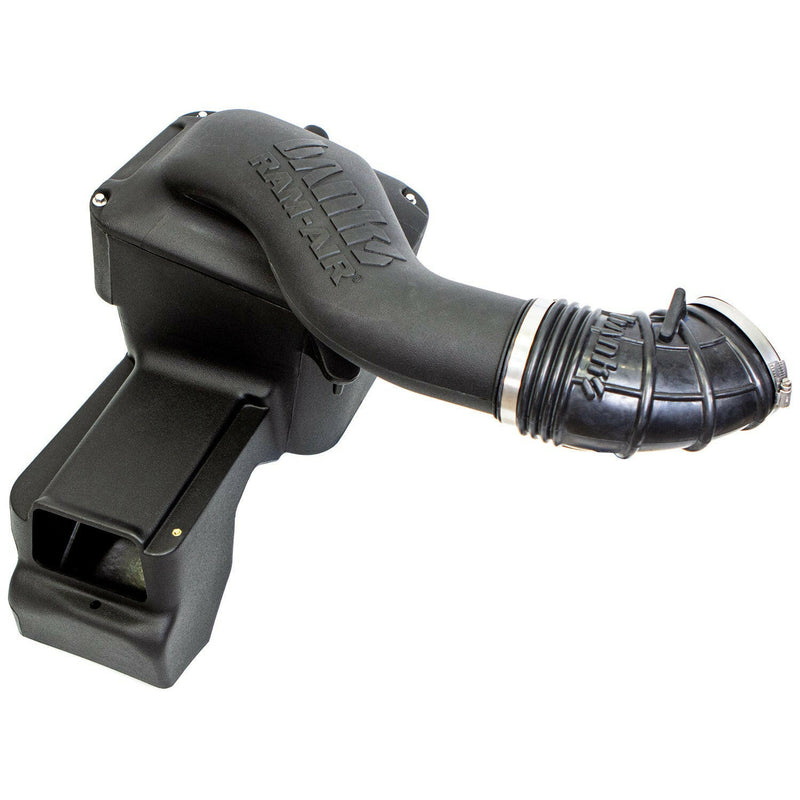 Banks Power Ram Air Dry Filter Cold Air Intake System for 17-19 Ford F250/F350/F450 6.7L Power Stroke Banks Power
41890-D
When Banks engineers set out to design a Ram-Air intake for the 2017-19 Ford 6.7L Super Duty, they had one seemingly impossible challenge: to achieve higher air density at the turbo inlet than all competitors while keeping the airbox in the stock location behind the battery.
As Power Stroke owners know, the battery is located near the front corner of the engine bay. This means air must pass above and/or below the battery to the airbox behind it.
One of the competitors chose to relocate the battery by having the customer attach a piece of supplied angle-iron to the thin firewall, cantilevering it over the engine.
In our opinion, the battery is much too heavy and poses a danger if it were to break loose and fall. After all, many trucks see off-road conditions.
These requirements would set our Mechanical Engineering team on a year-long? mission of design, research and development, and on and off-road testing.
40 percent Air Density increase over stock
Power and Mileage increase
EPDM rubber elbow with bellows and coolant hose rest
Forward-facing inlet integrates with stock inlet
Secondary air inlet draws the coolest air possible
Retains stock battery location
The proprietary sleeve provides superior airflow
Largest air filter in its class (Dry: 733 sq-in surface area)
Least restrictive air filter in its class
Unparalleled dirt capacity
99 percent filtration
More miles between cleaning
Easy-to-clean filter
Simple installation
Emissions Compliant: D-161-132
Regular price
$0.00 USD
Sale price
Unit price
per
Sale
Sold out
---
Share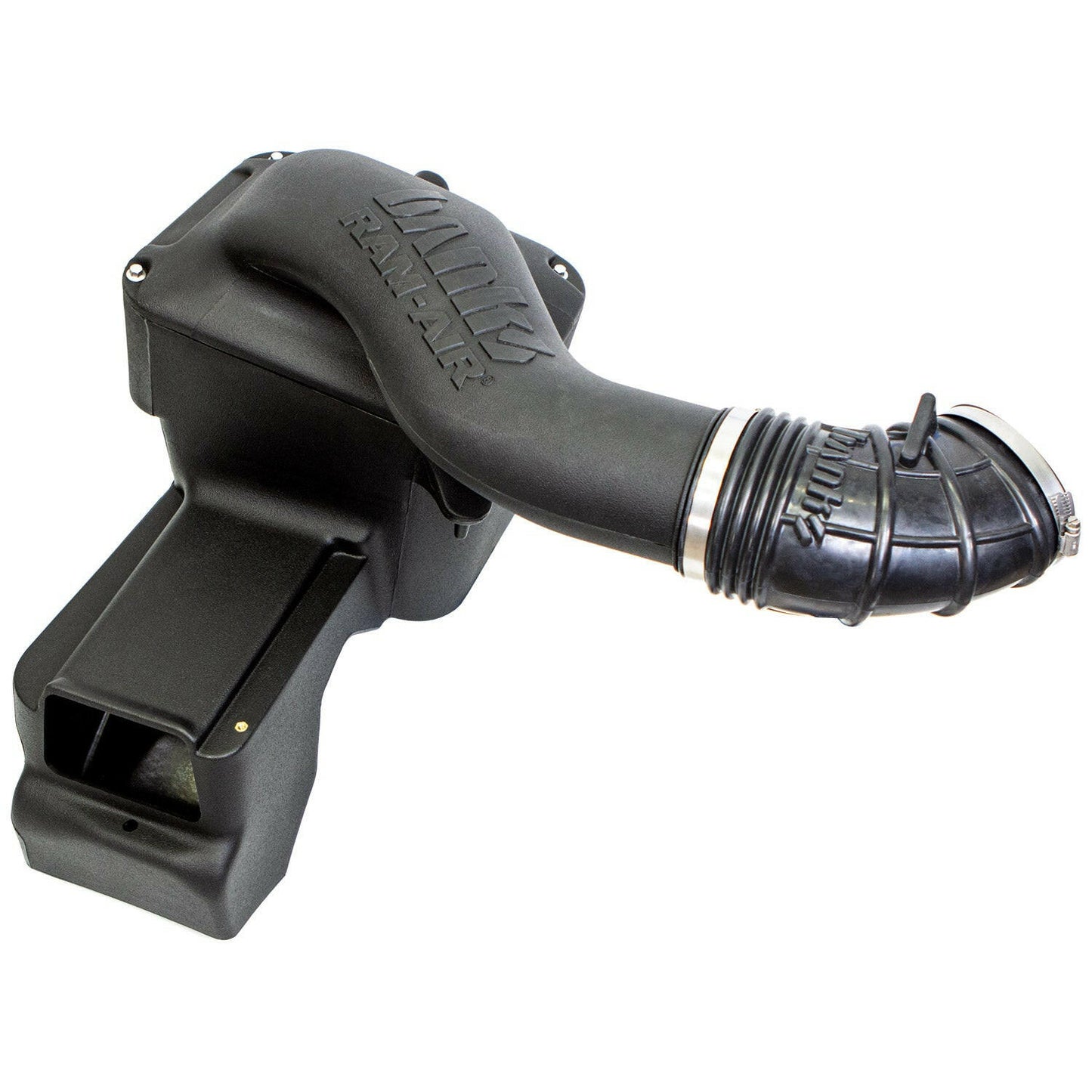 WHO IS THE TUNER/CALIBRATOR
PPEI, also known as Power Performance Enterprises, Inc., is led by the business owner and lead calibrator/tuner Kory Willis. PPEI began calibrating/tuning back in 2008, specializing in Diesel Performance but has since expanded into the Gas and Powersports industries. Kory and the team at PPEI have set many world records along with continuing many industry "firsts". We take pride in knowing that Kory not only prides his work, but also thoroughly enjoys setting expectations high for our team so our customers can have the best products available in the world.